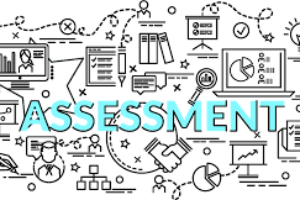 Junior Cert 2023
as you are aware you have your end of year assessments next week. You have already been provided with a timetable for this. I will also paste it below in case you need it.
As well as this we will also carry out assessments called CAT assessments on Friday 21st and Monday 24th. You would normally complete these before you start with us in St. Anne's but we could not do these earlier due to Covid. These are assessments that you cannot study for, they are to help us to see how you are doing. You just have to turn up and do your best. You will do them on a computer. You will all be assigned a room later this week.
You do however need to bring a set of headphones that can plug into a headphone socket on the computer. Please try and ensure you have these with you on your assigned day.
Friday 21st from 9:15 onward- 1A,1B, half of 1C
Monday 24th from 9.15 onward - 1D,1E and the other half of 1C
To ensure social distancing we will use all four rooms that have computers- Computer room 1, 2, Language lab and TG1.
Students will go to normal class at 9 for roll call and then to their assigned computer room. Details to follow on this.
Students may be finished for 12.35 class, it depends on how the morning goes. Students will definitely be finished by 1.15.
Students will be told on Teams which room they have been assigned to.
If you have any queries about any of this please send Ms. Daly a private message on teams.
Below is a copy of the Summer Exam Timetable for 1st Years 2021