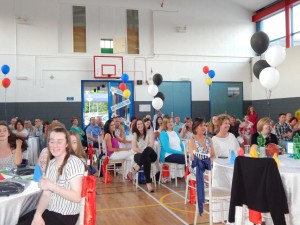 St. Anne's warmly welcomed their All Ireland sporting champions on June 2nd for a celebration of their All Ireland success in sport. The All Ireland winning Badminton team, the All Ireland winning Camogie team and the All Ireland winning Basketball team from 1996 were all invited back to St. Anne's in celebration of their wonderful achievements. Much hard work by all the staff took place in organising such a successful event. The hall was transformed into a beautiful venue which hosted the event.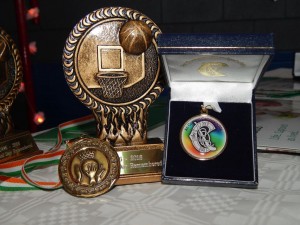 The school badminton team this year was very successful. Both the Girls U16 and U19 teams both won silver medals in a very tough school's competition competing in Division 1. The girls U14 were triumphant on the day winning Gold medals for the school. This is a great achievement by all involved.
The school Junior Camogie team were also celebrated on the night for their achievement on becoming All Ireland champions earlier this year. The girls, under their coaches Ms. A. Minogue and Ms. C Moloney, trained very hard this year and their dedication to their sport really paid off. The players were presented on the night with beautiful All Ireland winning medals, a team hoodie and a picture collage to remember this very special occasion.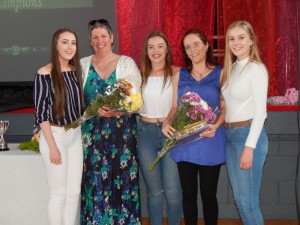 The third celebrated team on the night was the 1996 All Ireland Basketball Champions. 20 years ago along with Mr. Hayes and Mr. Gleeson, the girls travelled up to the National Basketball Arena in Tallaght with the dream of winning All Ireland gold for Clare. The girls who played 20 years ago were honoured for their achievement with medals and trophies. Not much has changed as we heard stories of singing on the buses and the fighting spirit of the St. Anne's girls.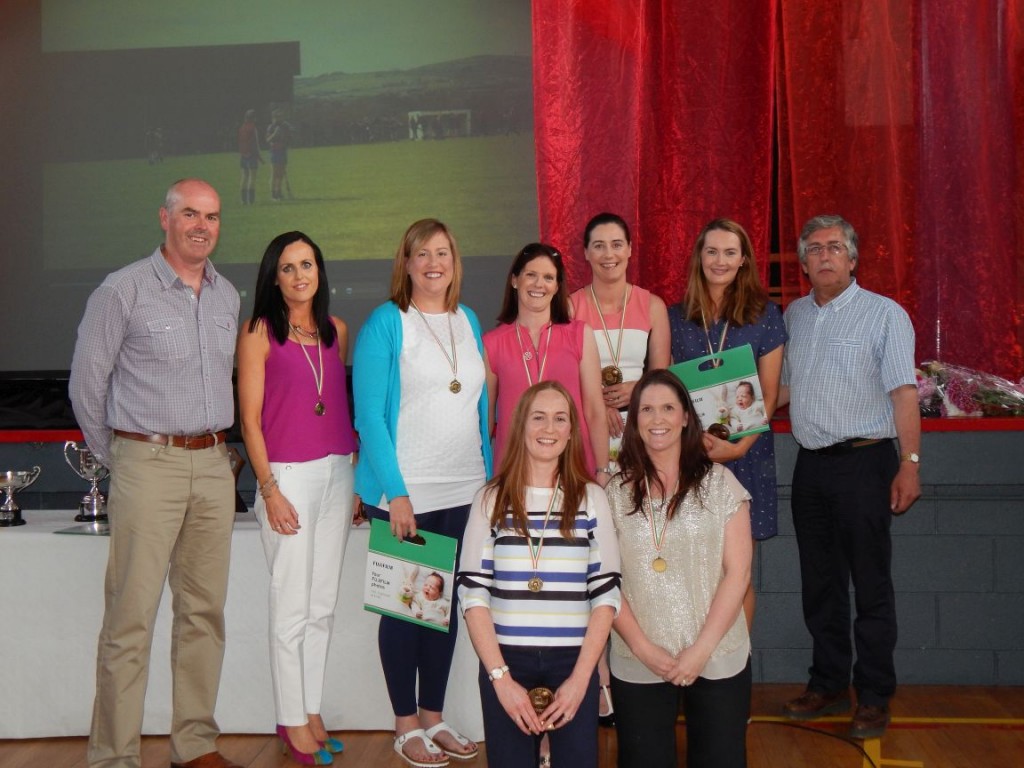 Thank you to everyone who made this night so successful. For more pictures, visit the gallery or click here.