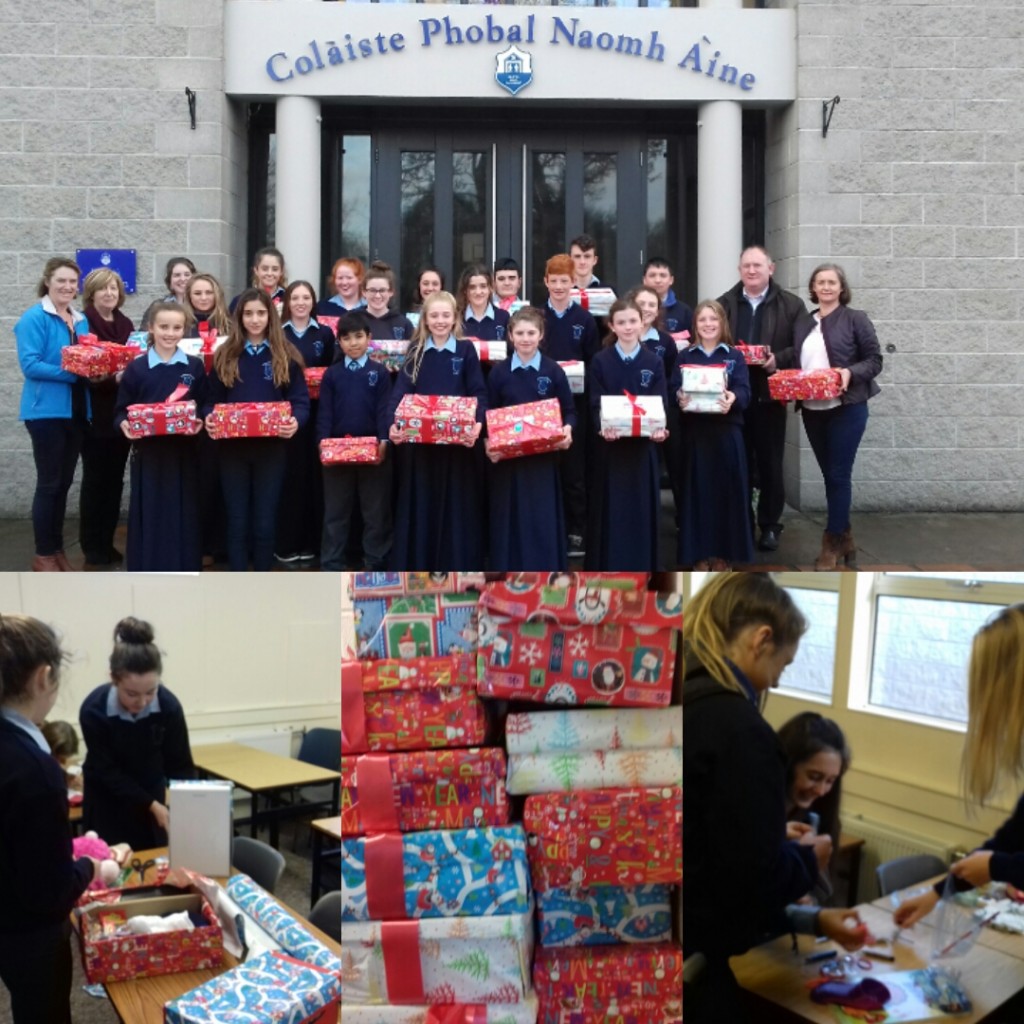 Transition year students, as part of their community outreach programme, have been very busy the last few weeks gathering items for the shoe box appeal run by Team Hope. The shoe box appeal has been taking place for the past 18 years and delivers filled shoe boxes to over 3 million children in the worlds poorest and most remote areas.
The students encouraged younger students to either make a shoe box themselves or bring in items to fill a box.
This year, along with help from Ms. McNamara's first year, the students collected enough items to fill 26 boxes. Emer Smyth from Team Hope Ireland came yesterday to collected the boxes and told the students that they will have given joy and hope to children who would otherwise have received nothing.
Well done to the students involved and the teachers who helped with the project.