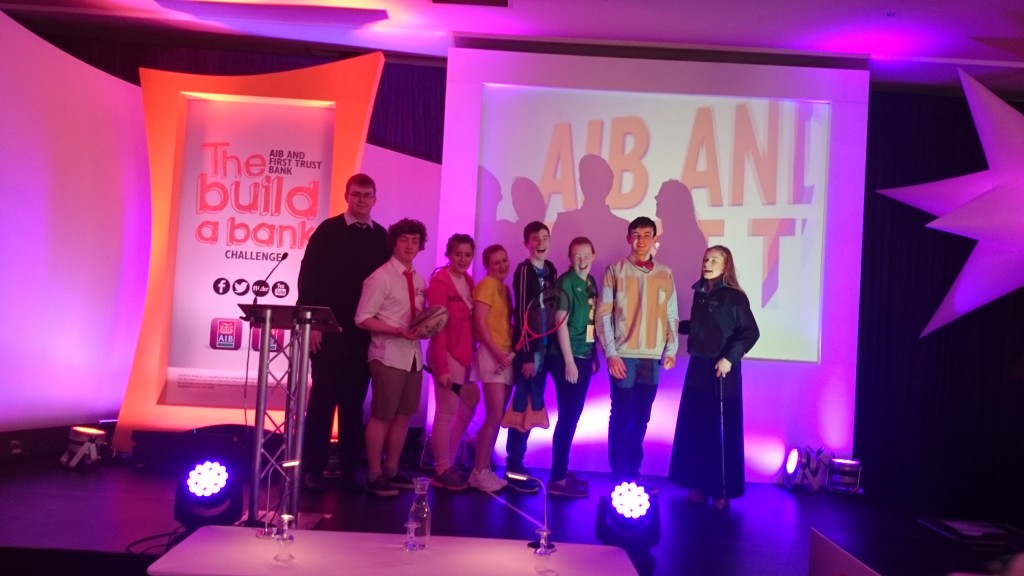 The Build A Bank Team came in the top 8 out of 36 school bank teams in Munster and were one of the eight semi-finalists in the Munster region to compete for the National Finals of the Build A Bank Competition.
While unsuccessful in getting to the National Finals the bank team represented their school very well and drew the judges' attention because of all the sponsors in the local area they got the support of and because of an innovative and imaginative approach to school banking.
Supported by Mr. O' Brien and Noelle Hourigan the AIB student officer in the Killaloe Branch the Build A Bank Team were Harry Byrne, Eithne Walsh, Jack J. Lynch., Anna Conway, Anna Spaight, Hannah Mooney, Keelan Farnan, Ben Kiely.
Congratulations for all your achievements in the Build A Bank Competition.