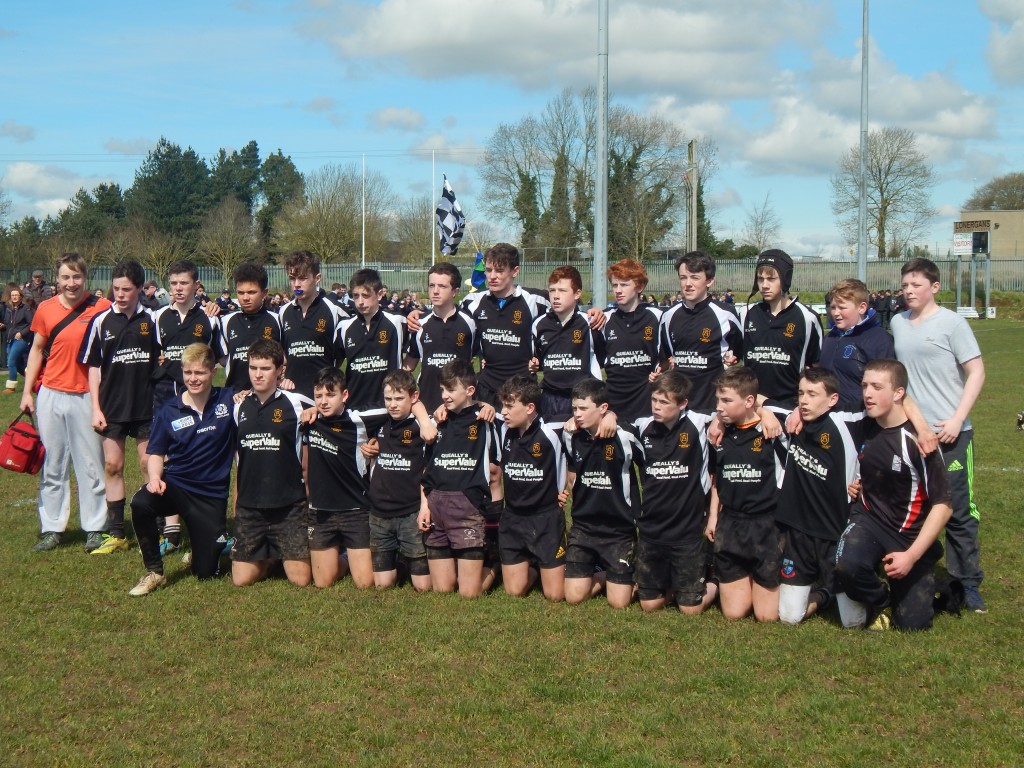 Excitement filled the school today as the Boys U15 rugby team prepared for the Cleary Cup final in Clonmel. The team had trained hard all year and done very well to get to the final. Lead by their captain Joseph McEvoy (3rd year) the team were up against tough competition with the High School in Clonmel team having many experienced players from the Munster academy. Although going a try down in the first five minutes, the boys battled hard throughout the game showing their strong spirit of never giving up.
Although the final score doesn't reflect the boys effort and work rate throughout the match, the boys did their coaches, their school, their supporters and themselves so very proud.
Thank you to the teachers and two support buses who travelled to support the team today. Well done to their coaches Ciaran Sheedy, Harry Byrnes, Felim Tuite, Jack Lynch, Marc Loughran and Hugh Denning. Thank you Jack R Lynch for the photographs.
U15 Rugby Team:
Joseph McEvoy, Liam Hart, Patrick Lucas, David Boland, Tadhg Maguire, Conor Power, Cathal McKeogh, Sam Loughran, Shane Whelan Carey, Séan Hale, Brian Cahill, Jimi O'Baoill, Luke Kennedy, Sammy Pooley, Dylan McMahon, Eoin Geragthy, Jack McEvoy, Adam Cunnane, Bradley Sharpe, Connor Johnson and Ben Flynn.
See Gallery for more pictures.